Bitcoin versus Gold ("Global Market Cap")
The last time I mentioned Bitcoin on my site (6th March 2017), the price of Bitcoin climbed to USD 1,241. Some hours ago, Bitcoin passed the USD 2,000 level. Just for Info; HIGH (!!) RISK !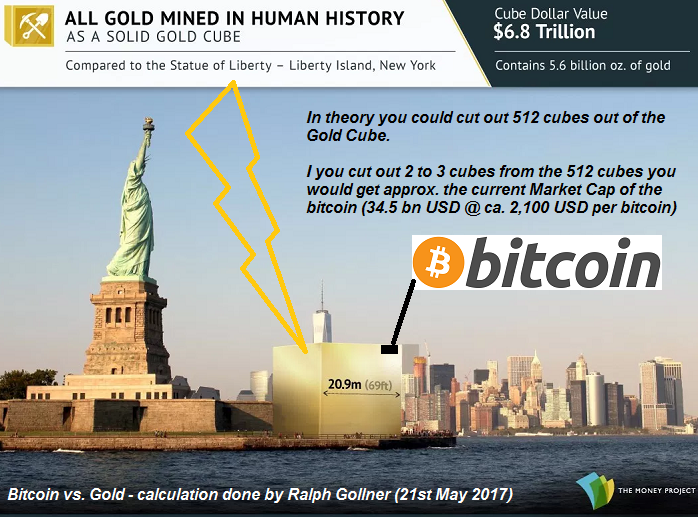 Disclaimer/Disclosure: Ralph Gollner hereby declares, that he holds certifictates, which track the development of the Bitcoin.
link: http://money.visualcapitalist.com
Original picture-source: http://i0.wp.com/money.visualcapitalist.com